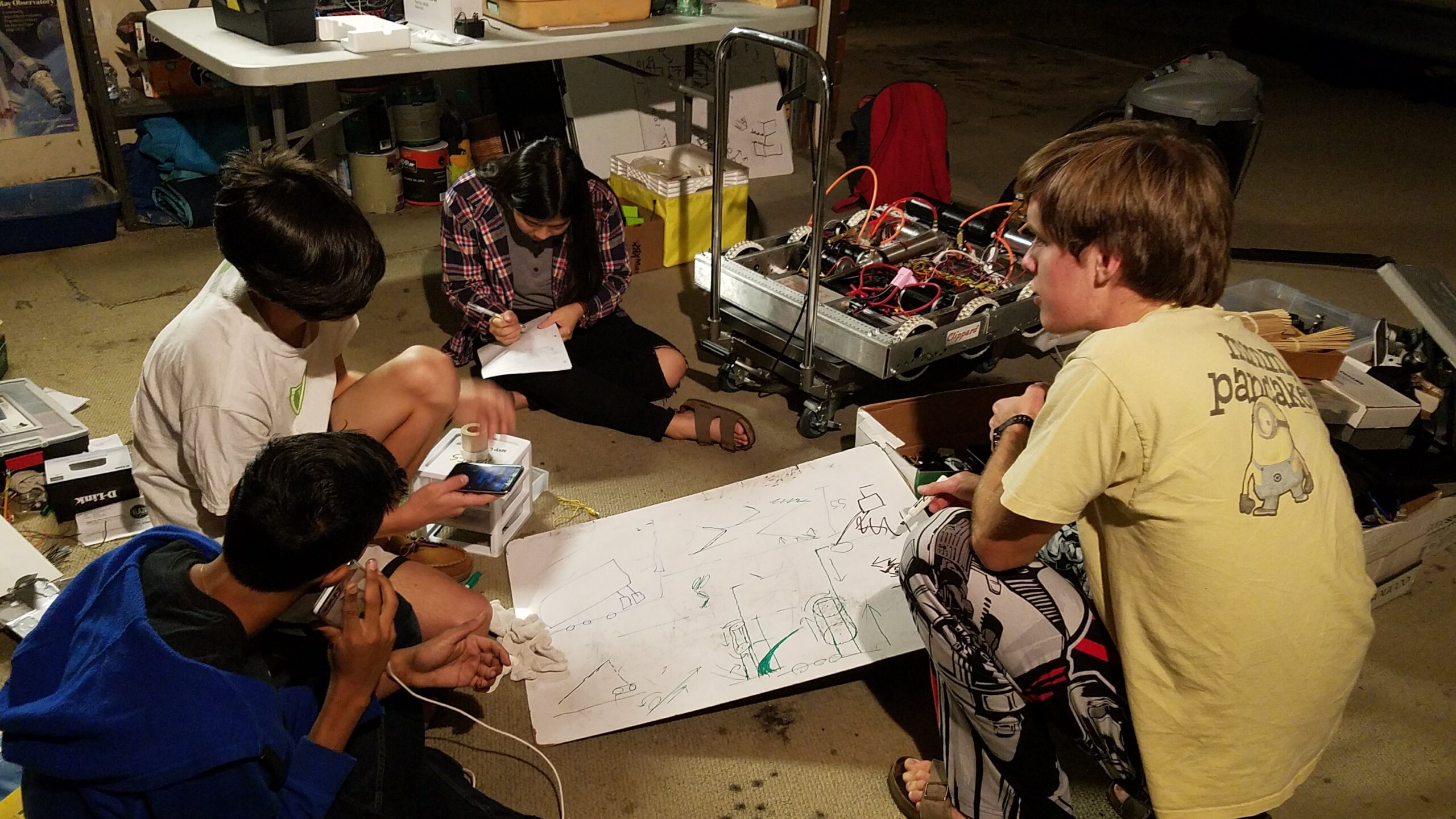 Team 7157 began as a rookie FRC team operating out of Brea Olinda High School with little to no resources, leading to a robot built in a mentor's garage equipped with only a drill press, and a table saw.
In spite of these setbacks, μBotics functioned as distinguished OC Regional semi-finalist, recipient of the "Rookie All-Star Award," and competitor at the 2018 World Championships within their first year.
After a successful first season, Team 7157 expanded its reach to Sunny Hills High School, which provided a machine shop and an influx of aspiring engineering students. Continuing their local STEM enrichment, this past year μbotics started and mentors the Junior High's VEX team and Fanning Elementary School's FIRST Lego League Program.
μBotics plans to continue our efforts with branching within our local school districts, businesses, and fellow FRC teams to develop and sustain crucial partnerships. We aim to expand our STEM pipeline to reach more schools at the Middle and Elementary school levels by increasing our student involvement as mentors and starting teams in lower competitive circuits, such as FLL and VEX.